Take On an Adventure with These 6 Family-Friendly Summer Activities in Vail
If you are looking for the perfect summer family vacation destination, look no further! The Vail Valley is the ultimate destination for fun and adventure with the entire family. From outdoor recreation and activities to cultural events and festivals, there are many amazing ways to keep your family busy. Read on for some of our favorite family-friendly summer activities in Vail to get you started.  
If you're looking for more local insight regarding the best things to do in Vail, request a free copy of our Vacation Guide! It's the perfect place to start when planning any trip to Vail Valley!
Our Favorite Family-Friendly Summer Activities in Vail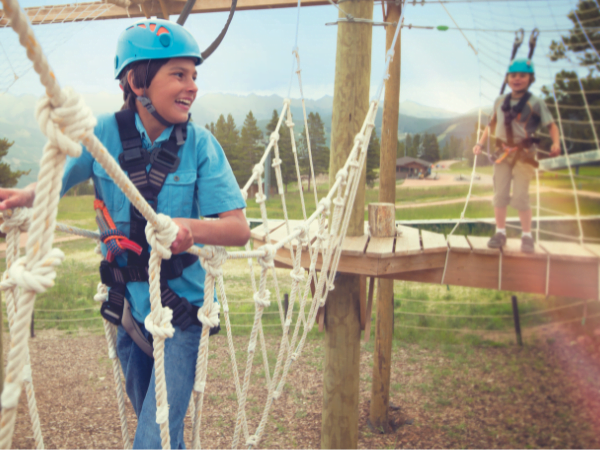 At the top of the Eagle Bahn Gondola in Lionshead, you'll find ziplines, a mountain coaster, adventure courses, tubing hills, a climbing wall, a bungee trampoline, and more. The options are endless! Almost all adventures have both adult and kid-friendly versions starting with Summer Tubing and Marmot Mini Tubing. There are also the Golden Eagle and Little Eagle Ziplines, and Gore Range/ Holy Cross and Pine Cone adventure courses for the kids.  
The Forest Flyer Mountain Coaster can be ridden by an adult with a small child, while bigger kids and adults can go independently. The Paramount Peak climbing wall and a Bungee Trampoline can accommodate all ages. One of the most thrilling adventures, requiring a full day, is the epic Game Creek Zipline Tour, with nearly two miles of ziplining and aerial bridges coupled with incredible views. 
Hiking, Biking, Rafting, & More
If "the family that plays together, stays together" is your motto, then we'll help you pack your vacation full of mountain recreation. We are happy to recommend hiking trails, mountain biking trails, and road biking routes. We can also book any number of tours or guided activities for you and your family.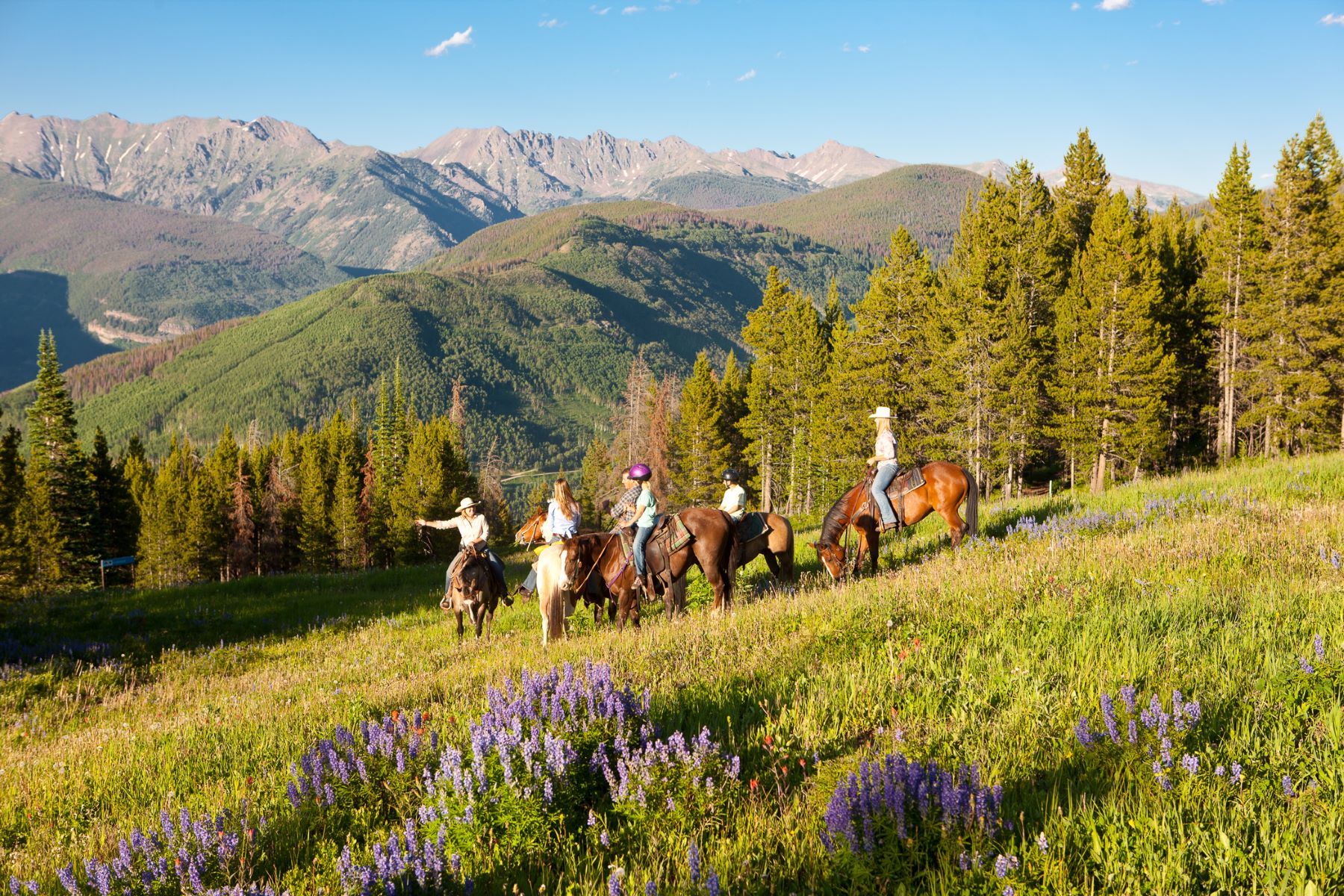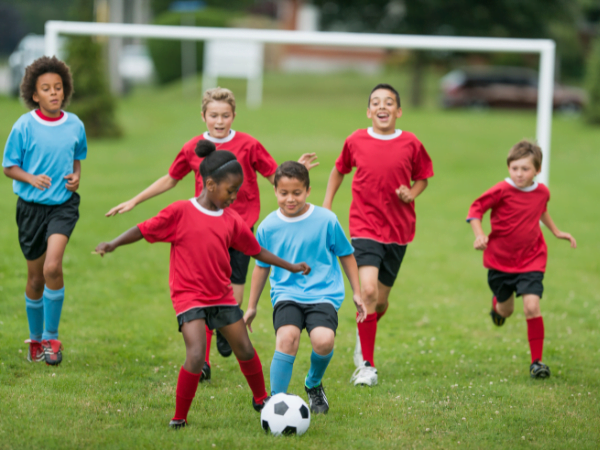 If the kids want an adventure of their own, try any of Vail's day camps. Pre Kamp-Vail (ages 2.5 to 5) and Camp Vail (ages 5-12) are offered daily and have various activities on any given day. There are also specialty camps like Camp Eco Fun, Extreme Camp Vail (think rafting and rock climbing), and Mad Scientists.  
Walking Mountains Science Center offers weekly programming for kids 6 months old to 13. Some of these include Nature Tykes, EarthKeepers Preschool Programming, Nature Store Hour, and more. Budding artists will love the Alpine Arts Summer Camp. There are also skill-building sports camps for almost every sport imaginable throughout the summer. Try hockey, basketball, soccer, and more. 
Looking for something to do that celebrates Colorado's western heritage? Visit 4 Eagle Ranch located west of Vail in Wolcott. It is a quintessential Colorado ranch. During the day, you can go horseback riding or face off at the Double Diamond Paintball course. They also offer jeep tours, ATV tours, and Zip Adventures zip lines.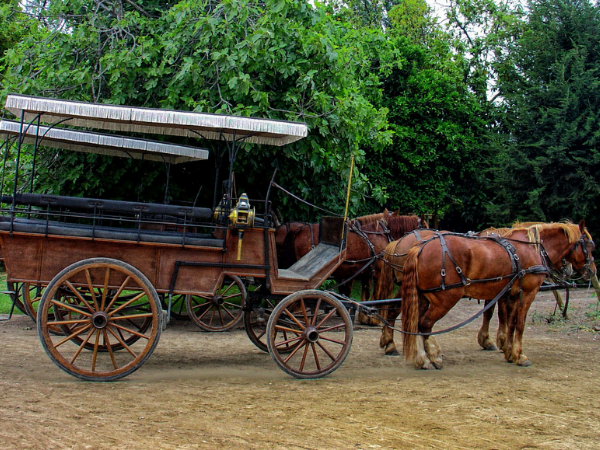 On Thursdays, Fridays, and Saturdays, 4 Eagle Ranch hosts its popular Wagon Ride Dinners from 7 p.m. until 9 p.m. Enjoy a delicious buffet dinner, live music, horse-drawn wagon rides, lawn games, and roasted marshmallows around the campfire.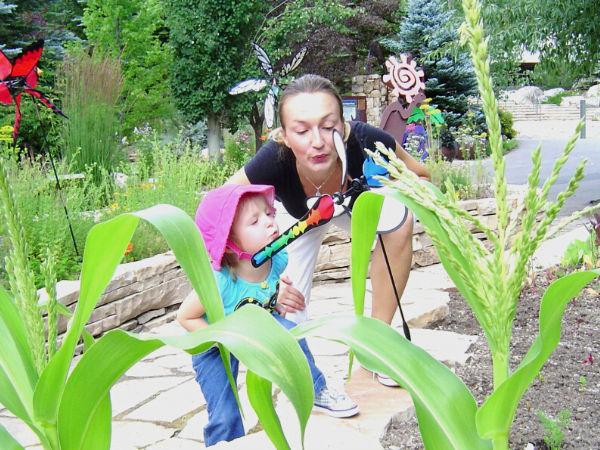 There are countless parks with different themes around town, so kids and their parents won't get bored. Riding the gondola or the free in-town bus become their own unique adventure, too. The Vail Library, right next door, has story hours, free Bravo! Music festival concerts geared toward kids, and a great playroom with puzzles, books, and games. How about a program at the Vail Nature Center like an Evening Beaver Pond Tour or S'mores and More? Across the street from Lodge at Lionshead, Imagination Station has games, art projects, musical instruments, and costumes to help spark creative play. 
On most Saturdays in July in the Lionshead Plaza, families can visit stops like Creation Station, The Science Tent, and Play Town in a festival-like setting called Vail Family Fun Fest. There are also contests and group games throughout the day like the "Water Balloon Toss of Death," The Blue Moose "Pizza Toss of Champions," Hula Hoop Extravaganza, and the Ultimate Simon Says.
A Family-Friendly Event for Everyone to Enjoy
The Vail Family Fun Fest is more than just an exciting event on the calendar for Colorado visitors. It's an annual tradition that brings people together in the name of fun! The Vail Family Fun Fest is something both locals and tourists alike look forward to enjoying when summer is in full swing. The event is produced by Blue Creek Productions, Inc. in tandem with the dedicated team that makes up the Town of Vail. It's additionally sponsored by many of the restaurants, merchants, and lodges that call Lionshead Plaza their home.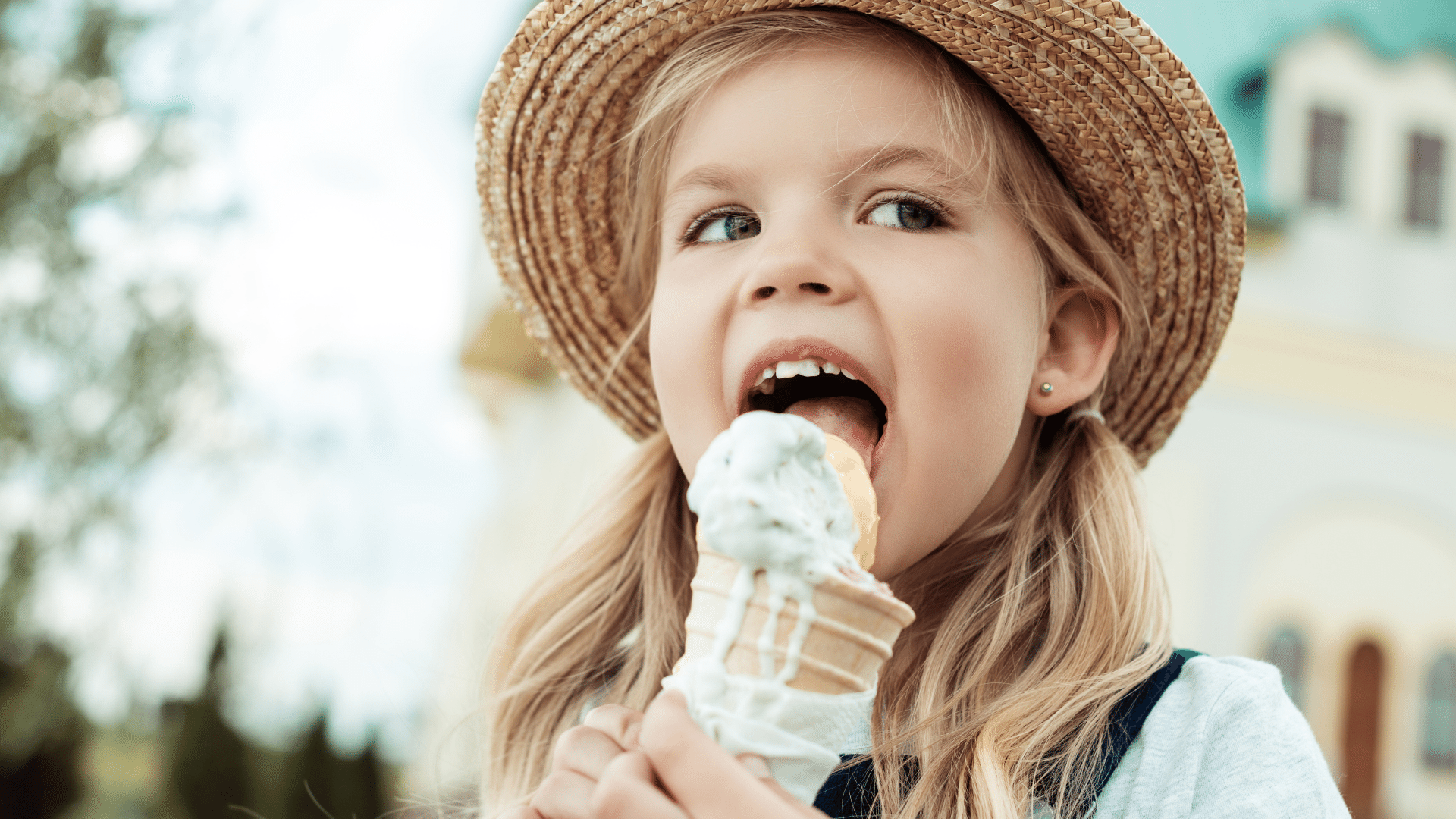 While Vail Family Fun Fest is packed with activities, contests, and games for guests to enjoy, it's also designed to be an admission-free event. This makes it a festival that's easily accessible and readily available to all who want to enjoy the experience together! The setting for the Vail Family Fun Fest is decidedly scenic, giving the Colorado Rockies a chance to work as a thrilling natural backdrop for festival-goers. The event's location within Lionshead Plaza puts festival participants right in the heart of incredible area shopping and dining as well when they're looking to pair their festival fun with even more area activities.
Activities to Experience at the Vail Family Fun Fest
Saturday activities hosted at the Vail Family Fun Fest are typically available to visitors between 11:00 am and 2:00 pm. During this time there's a variety of activities to enjoy but a fan favorite tends to be the educational presenters featured at the Science Tent. Here, Nature's Educators are on hand to help guests connect with Colorado wildlife! This educational group is dedicated to spreading awareness and respect for raptors and other amazing creatures native to Colorado.
During the Vail Family Fun Fest, The Raptor Educational Foundation will also be on hand to help kids and adults alike get an up-close look at some of these incredible raptors through one-on-one encounters as well as group presentations. It's a moment you certainly won't want to miss out on! The Science Tent will also host educational groups like Fossil Planet Adventures, the Denver Butterfly Pavilion, and The Denver Museum of Nature and Science just to name a few.
Over at the Creation Station, little ones can let their artistic minds run wild! This festival stop is one that's filled with a variety of arts and crafts projects to try out. These projects are sure to make for a fun way to spend a day. They also make for a one-of-a-kind souvenir to remember the fun by when you return home. Face painting is typically part of the Vail Family Fun Fest lineup as well, turning a day of activities into a colorful moment too!
For families that are looking to get in on the fun together, taking time to try the many STEM-building activities is something that's sure to inspire. Festival guests will find there are many options for enjoying full-family challenges and contests, including materials competitions. It's a great way to spend quality time together while trying something new.
Make the Most of the Fun in Vail
When you're ready to enjoy some well-deserved quality time with those you love most this summer, the Vail Family Fun Fest has everything you're looking for and more! Reach out to info@bluecreek.com for more information on festival specifics or call 970-328-5855. We can't wait to see you here!
Make Lodge at Lionshead Your Base Camp
With so many family-friendly summer activities in Vail keeping you busy, you'll need to find the perfect place to serve as your base camp during your visit. Make yourself at home in luxurious accommodations at Lodge at Lionshead. Our beautiful condos and studios set the scene for an unforgettable getaway with your loved ones! Make reservations, book activities, and more with the help of our thoughtful staff. Our concierge services are always available to point you in the right direction with their local insight.