Kid Friendly Activities in Vail, CO
Taking a trip to Vail, Colorado, is something for travelers to look forward to year-round. However, if you happen to be heading this way with little ones in tow, having a strong lineup of fun activities to try any time of year is a must! The following are options you'll want to add to your itinerary when you're looking for kid-friendly activities in Vail to try out in the summer, winter, and even in the off-season.
Vail, Colorado, and the surrounding areas are filled with plenty of ways to relax, as well as many exciting activities! We'll send you everything you need to know to plan your trip right to your inbox with our complimentary Vail Vacation Guide! It's the ultimate resource for your trip!
Summer Kid-Friendly Activities to Enjoy
Betty Ford Alpine Gardens
When you're not hitting the hiking trails with the entire family this summer in Vail, be sure to check out the color and fun waiting for you at the Betty Ford Alpine Gardens. This inviting botanical garden sits at an impressive 2,700 meters above sea level and provides spacious and scenic spaces for kids to wander and roam freely. There are various educational programs for kids offered throughout the summer, and there's even a Children's Garden to check out.
If your kids are enthusiastic cyclists, biking the Vail Recreation Path in the summer is always a treat. Among the many kid-friendly activities in Vail, this could be one of the most accessible! The path covers 15 miles in total, stretching between Vail Village and East Vail. It's free to access, you can take it at your own pace, and along the way, the kids will get to see a variety of villages!
Winter Kid-Friendly Activities to Try Out
Beyond the traditional winter kid-friendly activities like skiing and snowboarding in Vail, families looking for something a little different to add to the itinerary will want to consider booking a sleigh ride. This is a cozy and convenient way to take in the terrain alongside your entire traveling crew. As a bonus, many of the local companies that provide these sleigh rides also incorporate dinner, and hot chocolate stops into the experience as well.
Vail Lifts & Scenic Gondola
Taking a ride up one of the Vail scenic gondolas is another great option for travelers looking for winter kid-friendly activities to enjoy. Gondolas are a great way to keep kids entertained and within reach all at once. There's no reason to worry about little ones on ski lifts, but they'll still enjoy the opportunity to take in a bird's eye view of the terrain. Bringing a camera with you is a great opportunity for kids to put their photography skills to the test from 10,000 feet up too!
Off-Season Fun for the Little Ones in Vail
Finding off-season kid-friendly activities to enjoy is just as simple for those heading to Vail. Epic Discovery in Lionshead Village offers up a one-stop destination for fun during the should seasons. Here, kids are free to take on the climbing tower, enjoy aerial adventures and even try zip lines. Of course, mini golf is another great activity to enjoy in Vail with the kids when off-season fun is a priority. Head over to Gore Creek Mini Golf while you're here and enjoy time putting your way through 9 holes complete with animal-themed décor! It's as top your kids are sure to love.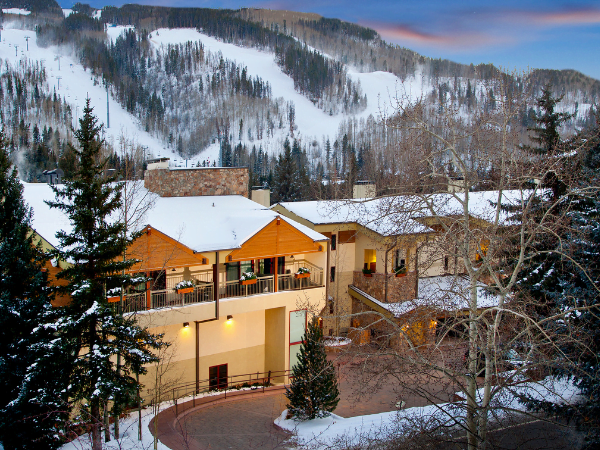 Book Your Vail Stay Today
No matter when you arrive in Vail in the name of fun and adventure, booking accommodations through Lodge at Lionshead is a good way to incorporate comfort, style, and luxury into your stay as well. Get in touch today to learn more about our many property options and how we can help you turn travel plans into a reality!